Abrasive Blasting, Protective Coating and Fire Proofing
Preparation is key! We don't take shortcuts when it comes to surface preparation for maximum adherence and coating life.
We manage the entire process from environmental control, surface preparation through to application of the final coat using our meticulous approach and certified quality systems.
Abrasive Blasting
We carry out abrasive blasting of all surfaces which include steel, glass, timber and concrete using a wide range of abrasives suited to each specific project.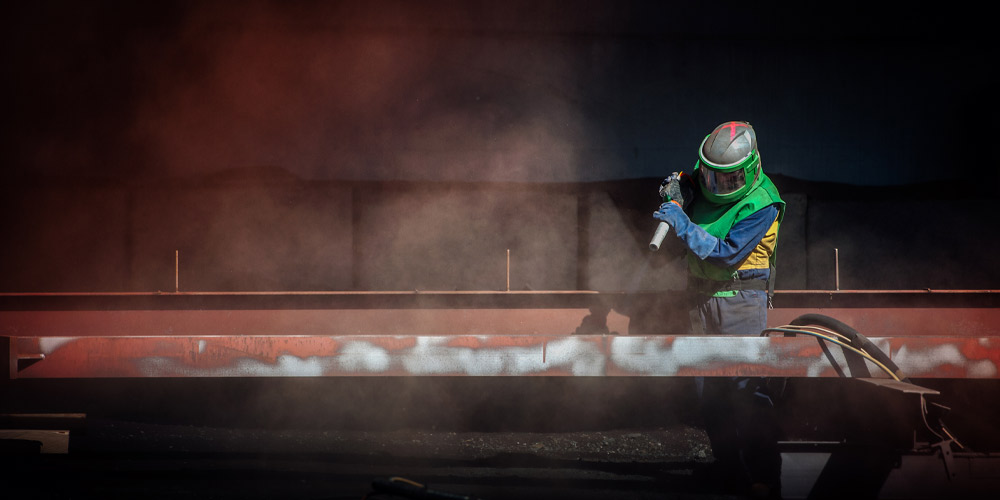 Protective Coatings
We have the expertise, ability and experience in application of all protective coatings, specialising in inorganic zinc, epoxy's and coatings designed for the most harsh onshore and offshore environments.
Watch a video of us at work with other contractors on the Loy Yang Cooling Tower Remediation Works where we applied protective coatings to the towers. Thanks to SRG for permission to show the video.
Fire proofing
We apply leading passive fire protection products including intumescent paint to steelwork and woodwork to prevent the spread of flames and preserve the integrity and stability of building structures and materials.
We work closely with architects and engineers at every stage of the process to ensure specifications are met.
How can we help?

To discuss how our experienced team can assist with blasting and coating projects or how we can work with you on fire proofing, please contact us today on 03 5174 8772.