Coating Inspection Services
A NACE 2016 International study estimated global cost of corrosion at $2.5 trillion annually, finding that by implementing corrosion prevention best practice could result in savings of between 15-35 per cent of the cost of damage.
Our certified NACE Coatings Inspectors use the latest specialised testing equipment to gauge the quality of surface preparation, environment, and coating thickness to ensure that the job meets or exceeds specifications.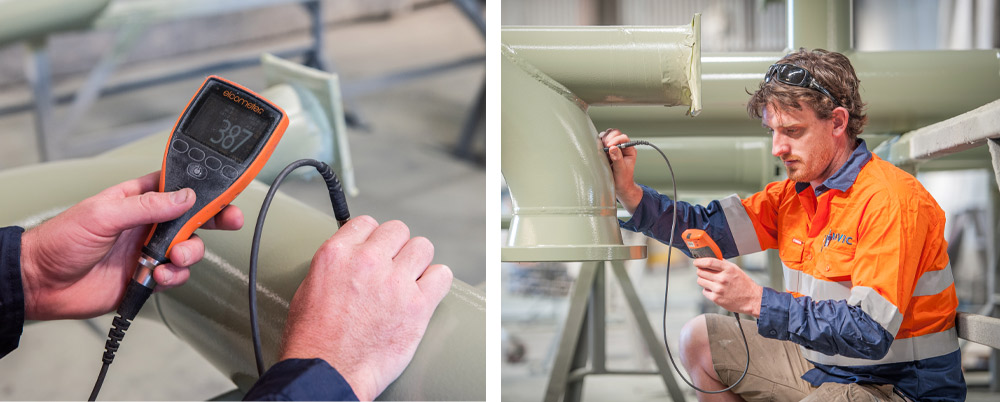 We carry out inspections at all stages of the asset's life cycle, from first application through to final application, and as part of routine inspections. We advise on, and audit, the entire quality control process to ensure that the right materials, processes and checks are in place. Our inspection reports are thorough, indicating remnant life and the most cost-effective corrective actions.
Whether you need an inspection carried out, or want assistance with optimising your corrosion management practices, you can call on AUSVIC on 03 5174 8772 to help maximise the life of your assets.